Want an Engaging Workplace?
What company doesn't?  Renovating to create a more engaging office environment doesn't have to be a daunting task.  A major renovation may be beyond your scope right now, but these 3 areas are great starting places that will bring major impact to your work environment.
1. Lobby / Reception Area
"First impressions" and all…this is the obvious one.  American Family Medical has over 180 medical clinics nationwide.  With the growing number of clinics, their corporate 
 office sees plenty of foot traffic as well.  Method-1 designed a light filled, color-changing reception desk for their lobby.  Above the new reception desk, you'll find a logo positioned for viewing from the sidewalk.  This reception desk was a simple and obvious place to begin their interior branding.
Sleek, sophisticated and on point…all of the things you want your guests to see in a conference room.  This particular conference room packs a big punch for SPOC Automation.  This room is also used as a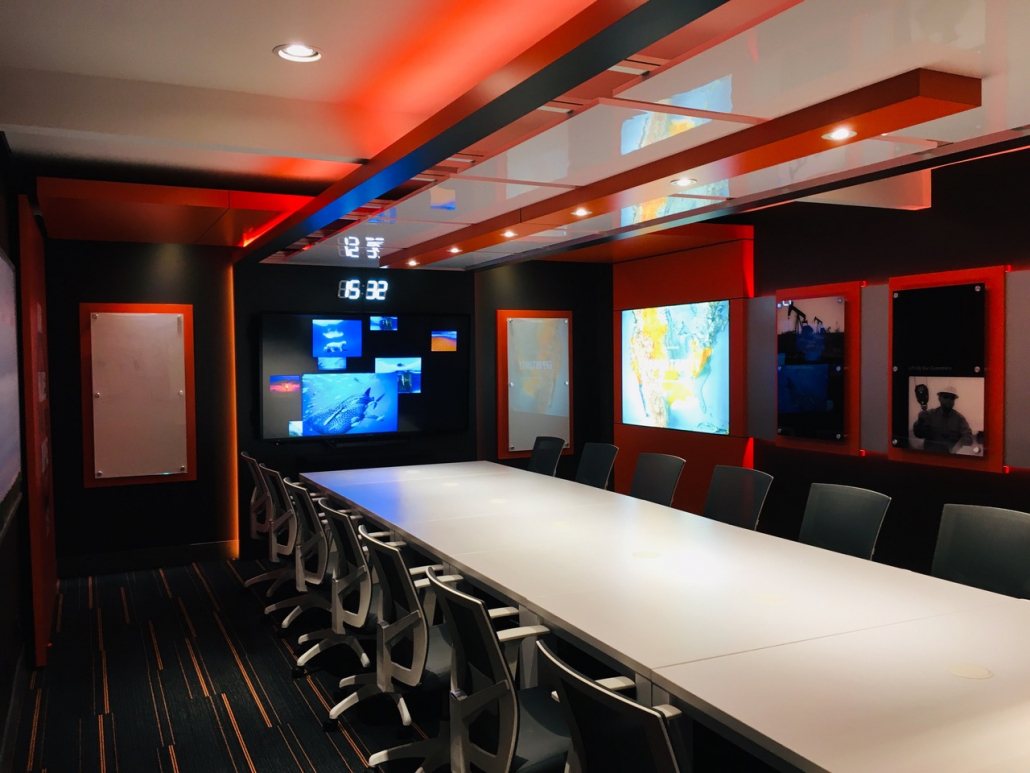 training room in their corporate office.
This industry disrupter didn't stop at their conference room when renovation.  Be sure to click through for pictures of their reception desk, too.
If an effective break room can increase productivity, what about a room filled with coffee and tea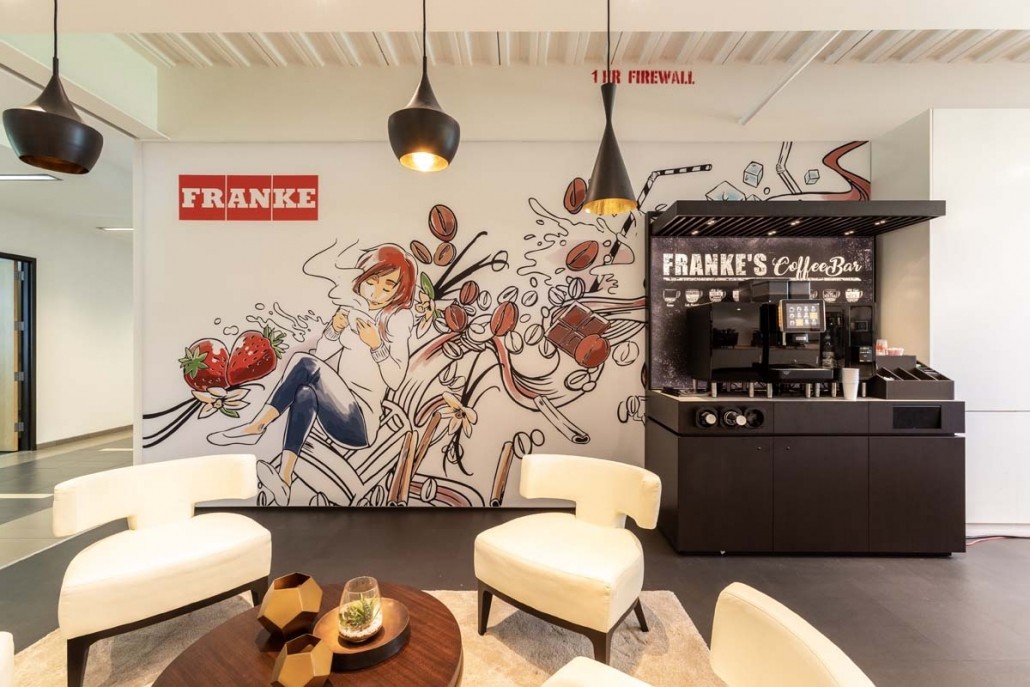 machines? Franke Food Services created this flex area that also serves as a showroom for their products [insert smell of fresh brewed coffee here].
Plus two words:  EMPLOYEE RETENTION!