We are committed to creating visitor centric interactive experiences delivered in immersive and exciting ways.
Interactive, touch screen tables customized for your space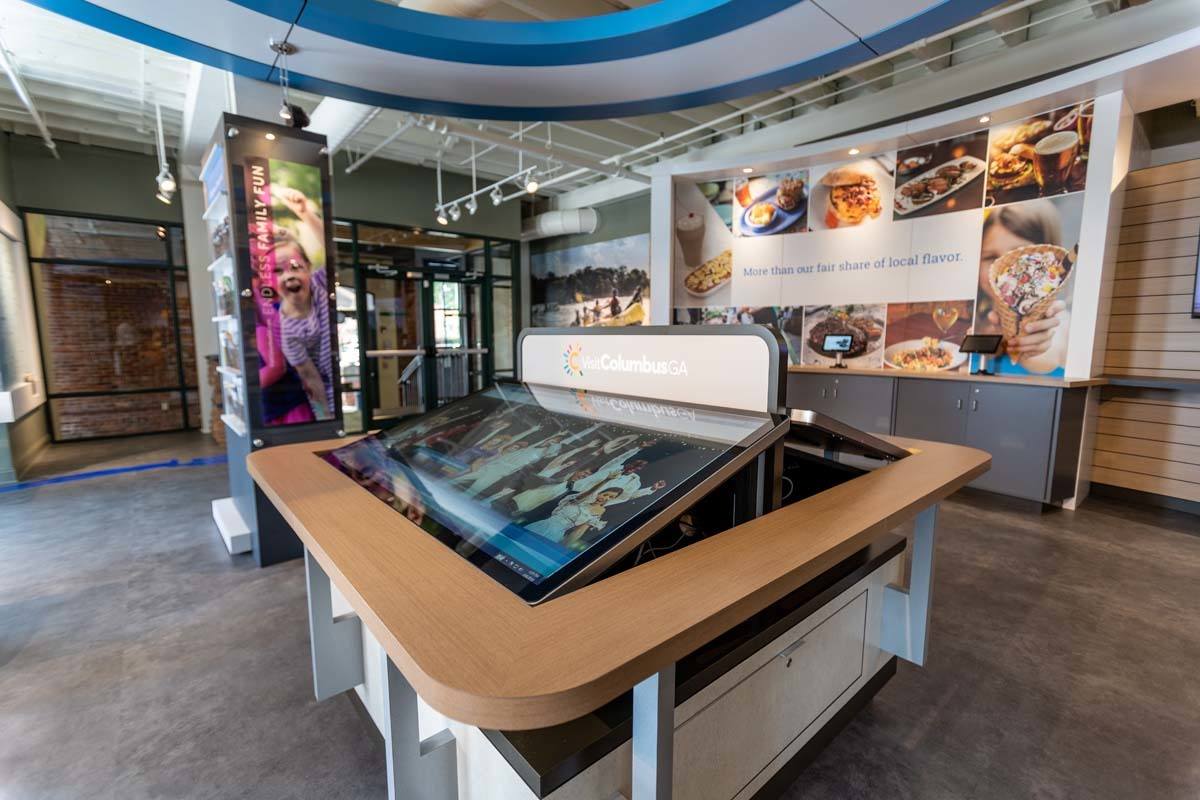 Interactive tables designed to educate, excite & amaze.
We develop unique experiences using interactive, touch screen technology and design that educate, excite, and amaze.
​
Our unique variety of interactive technologies bring your interior to life in unexpected ways. Our customizable interactive tables are the perfect addition for interiors in any industry or space.
Interactive tables offer a more sustainable approach to traditional graphics or printed media. Instead of having to reprint every time your message changes, interactive screens can feature these options through the easily-altered software.
Superior Touch & Displays
Engineered for Public Spaces