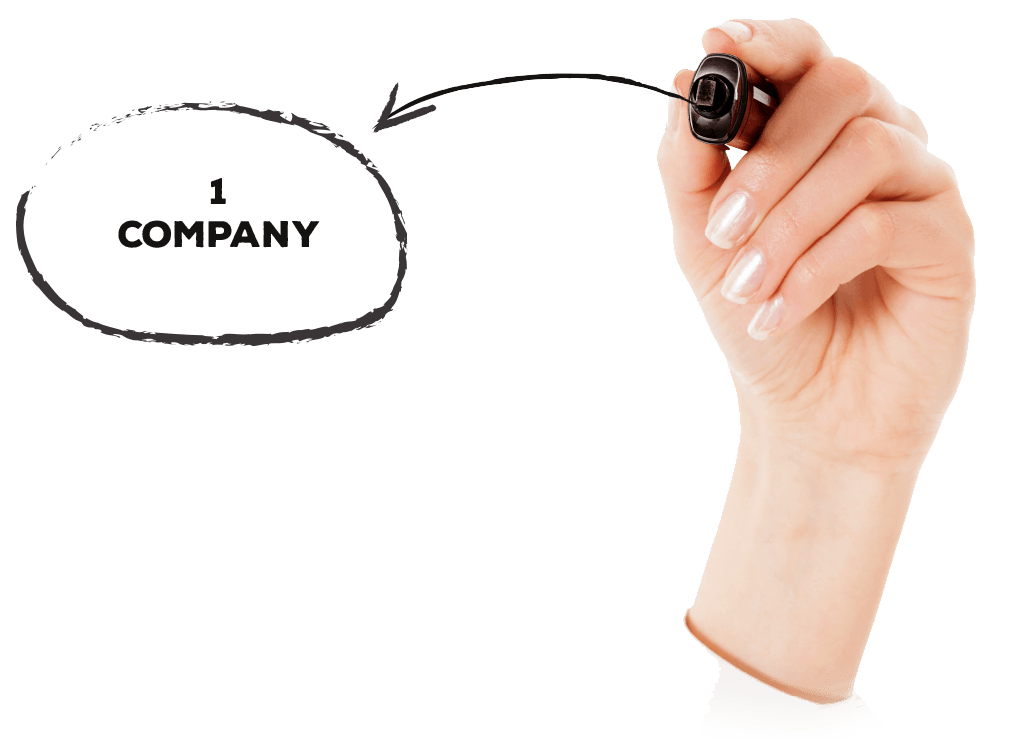 Wouldn't it be nice if all of your commercial interior design needs could be handled in one place, with one company? No calling one contractor for design, another for construction, and yet another for installation. With Method-1, a division of ExpoDisplays, you can come to us, and we will handle everything. 
Method-1 is the only commercial interior firm with a simple, innovative process of creating impressive environments through consultation, design, construction, and installation services. Our unique approach results in the inspiring, modern interior you want without the complicated process.
How the other companies do interior design
If you've been involved in commercial interior design in the past, you may be more familiar with the conventional approach. It typically involves multiple firms collaborating on the design with a variety of contractors and sub-contractors who handle estimating, construction, and installation. 
To us, this is an overly complicated process. We don't think it makes sense, considering that it requires firms that have naturally conflicting interests to work together. Design firms may struggle to create an interior they know they will never build. On the other hand, fabrication firms may have a hard time quoting and constructing items they did not design for a price they were not involved in estimating. 
The nature of the design process is that there are always evolving elements. Designs are likely to change to some extent, and we often identify new needs. This may mean costs need to be re-quoted numerous times. With so many factors and so many people, there is often miscommunication, mistakes, and cost overruns. This is not how we do it at Method-1.
The streamlined Method-1 process
There is a different way — a much better way — and this is how we will approach your interior design needs. We handle everything. We design your interior, but we also fabricate and install it. Our designers know the thought that went into the design and the reasons behind it. They know the capabilities and limitations of the fabrication process, which means they won't design something that we can't build. We know your budget from the beginning, and we can eliminate cost overruns by designing with that budget in mind to give you a firm, fixed price. 
It might sound like a dream, but this is our reality at Method-1. We utilize this streamlined process while incorporating the newest trends and your business's brand to create a design that is best suited for your space. 
These are a few of the types of spaces we have transformed with our interior design:
Sensorial marketing for commercial interior design
Our streamlined process makes us stand out, but so does our approach using sensorial marketing. A multi-sensory experience occurs when someone is appealed by two or more senses. This generates beliefs, feelings, thoughts, and opinions about the brand that will lead to a memorable connection. Method-1 has experts on our design team who know how to accomplish this. They can use design to relate to the consumer on an emotional, cognitive, behavioral, and relational level. 
With Method-1, the dream you have for your interior space will not be limited by obsolete design processes. It will not be slowed down by too many contractors and subcontractor miscommunication. You will not have cost overruns at every turn. 
Instead, you get to make a huge first impression in a world full of uninspiring interiors. You get to share your vision with us, and then we will use our streamlined process to make it a reality.
Method-1 Interiors is a division of ExpoDisplays. We create branded commercial environments in all shapes and forms.
Method-1 is the only commercial interior firm with a simple, innovative process of creating impressive environments. We handle everything: consultation, design, construction, and installation. This unique approach produces inspiring interiors without the complicated processes found with conventional interior design and construction methods. Headquartered in Birmingham, Alabama, call 205-439-8234 for more information.
https://method-1.com/wp-content/uploads/2020/02/M1Process.png
739
1015
bell
https://method-1.com/wp-content/uploads/2021/03/Method-1-Logo-Website-2021.png
bell
2020-02-12 15:02:21
2021-02-11 16:46:42
The best way to approach commercial interior design