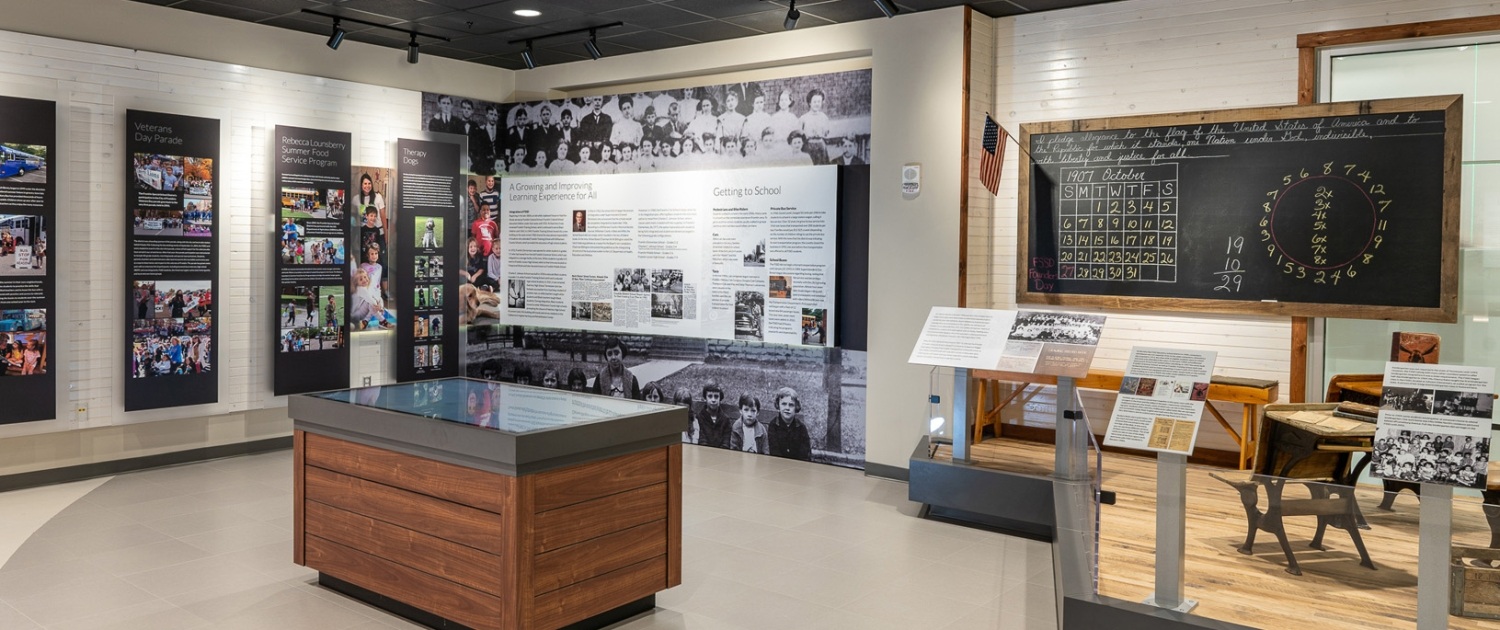 Poplar Grove Performing Arts Center
The Franklin Special Schools District (FSSD) built a Performing Arts Center at one of their schools, Poplar Grove Elementary in Franklin, TN. They came to Method-1 to assist with the design and fabrication of the "Legacy Gallery" within the center. This Legacy Gallery was to showcase the history of what makes this school district so special.

In the early 1900s, school children in Franklin, TN traveled to rural schoolhouses so they could receive instruction. In an effort to raise educational standards and to make schooling more convenient, the residents of Franklin persuaded the city's leadership to take action and the Franklin School Board was created.  Then, in 1949, the Tennessee Legislature allowed Franklin City School District to make changes in its funding sources, thus becoming the first special school district in Tennessee.

Method-1 was tasked with bringing this rich history of the FSSD to life. Within the Legacy Gallery, we designed a diorama of an old school room which included original desks used by the students. Method-1's design also highlighted FSSD's involvement in the community, the various school districts, and of course the teaching and history of FSSD with large scale graphics and monitor displays.

Method-1 collaborated with the Dalton Agency on a large interactive table that is installed in the center of the gallery. This interactive table allows gallery visitors to click on the various schools in the district and learn more.